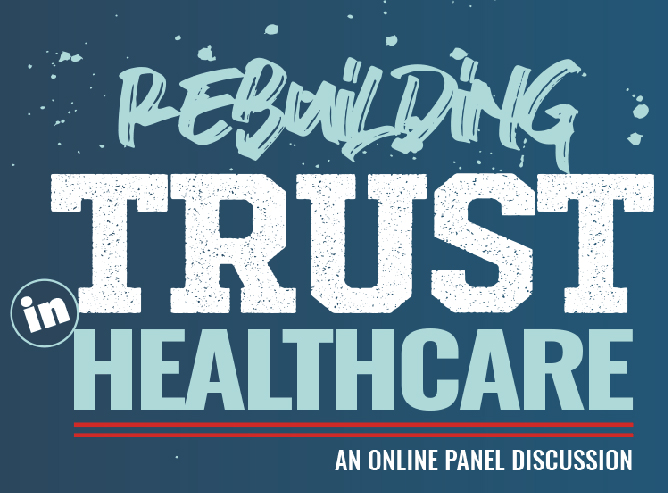 Rebuilding Trust in Healthcare
This event has already occurred. For a recap, please view the video at the bottom of this page.
Watch the Recap: Rebuilding Trust in Healthcare Virtual Summit
Watch the recap as four local healthcare leaders engage in a virtual discussion on the state of trust, how to rebuild it, how consumers, business owners, and other professionals can better navigate the waters and even the playing field of healthcare, insurance, and medicine.