Is a captive right for your business? It's a question more and more companies are asking themselves.
Small to midsized companies (between 50-500+ employees) often find that the decision to fully insure guarantees increasing premiums due to medical trends, healthcare reform fees, and fixed costs, including state premium taxes and built-in profit margin.
Alternately, they also worry about the increased financial risk of a self-insured plan where employers with a low specific stop-loss deductible pay high premiums for those lower thresholds and, if the deductibles rise, the potential claims risk also increases.


So, what are the major "secrets" that small to midsized businesses need to know about captive insurance models to ultimately make their insurance decisions? Here are seven:


Freedom: A captive enables forward-thinking companies to become less dependent on insurance because it frees employers from the restrictions of fully insured plans while also helping employers to de-risk their plan if they opt to go self-insured. In short, employers can take advantage of partially self-funding their plan while decreasing volatility.



Risk Mitigation: A captive enables member companies to take advantage of economies of scale. Fully insured carriers pool together midsized companies, and as the pool grows, there is a corresponding increase in claims predictability and a decrease in volatility. Captives allow you to take advantage of the same strategy that the fully insured carriers use.



Profitability: Captives benefit from sharing the risk among captive members. When members have lower utilization than predicted (which happens frequently), any unused premiums are returned to those members. When the captive runs well, dividends are also distributed among the membership. When plans have an adverse year (or worse than expected), the captive provides protection against excess loss.



Flexibility: In a captive, employers can select their own third-party administrator and network, pharmacy benefit manager, and plan design, allowing them similar control that large companies receive when self-insuring.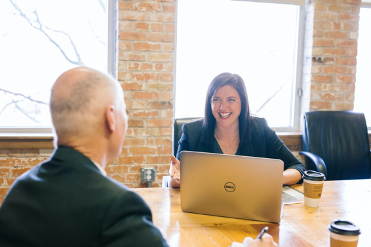 Best Practices: Captives are guided by experts who will meet with members to discuss best practices and educate them on fully taking advantage of a captive insurance model. These meetings drive long-term strategies to utilize performance-driven insurance through a captive.



Financial Independence: Even though an employer may be in a captive, there is no co-mingling of plan assets between companies, and each group plan is individually underwritten.



Cost Management: Ultimately, with shared profits, greater control, and lessened volatility, captive member companies can lower their cost trend in the near and long term.


Ultimately, a captive helps small to midsize businesses leverage insurance carriers to get best in class services at industry leading rates, greater control over costs, risk mitigation, and profit share, helping them feel like an owner of their healthcare plans without the burden of actually running an insurance company.